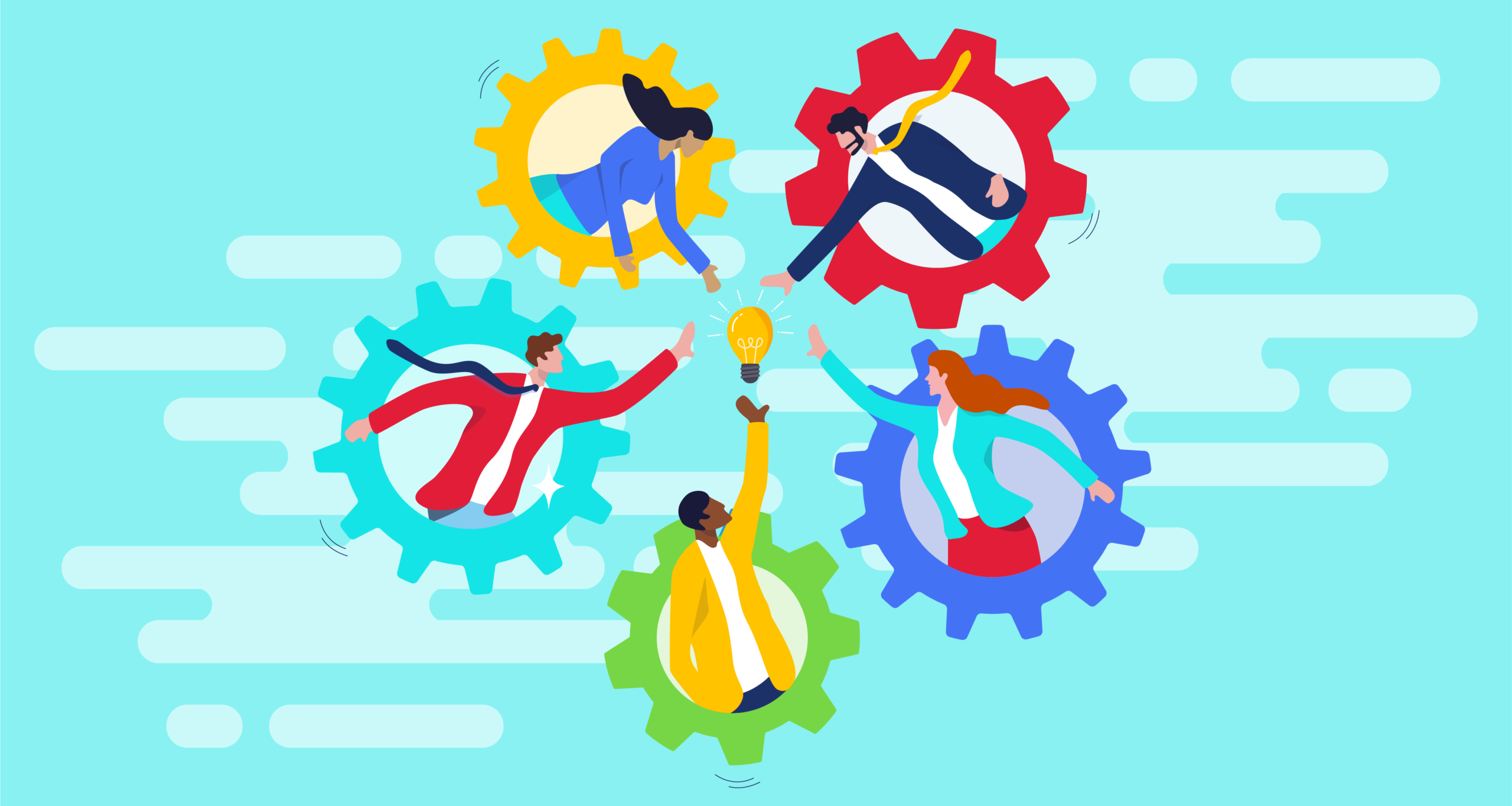 Inclusion, Diversity, Equity, and Allyship at Attain Partners
At Attain Partners, we're dedicated to creating an environment where individual growth and professional excellence go hand-in-hand. Our success lies in the cultivation of a diverse, inclusive, and equitable culture. Learn about the significant impact of our Inclusion, Diversity, Equity, and Allyship (IDEA) Program, and discover how it can shape your journey toward success.
Creating Opportunities for Success
The IDEA Program at Attain Partners isn't merely a philosophy—it's a driving force for personal and professional growth. Endorsed by our Executive Committee and embedded at every level of leadership, this program's foundation rests upon three fundamental pillars: Education, Engagement, and Operations.
Education
Our IDEA Program offers exclusive access to DEI experts, conferences, and resources, providing the tools to expand your understanding of diversity, equity, and inclusion.
Engagement
We host networking opportunities, provide direct access to our leadership team, and encourage community involvement, making work both fulfilling and purposeful.
Operations
We revamp policies, examine representation and demographics in key roles, and ensure fairness and equity through comprehensive salary reviews.
Our Employee Resource Groups (ERGs) are instrumental in upholding these pillars and fostering a sense of belonging among our extensive team of more than 250 employees.
Your Place in Our Empowered Community
The power of our ERGs lies in their dedication to fostering a culture where every individual's voice is valued and supported. Currently comprised of five vibrant groups, our ERGs serve as vital platforms for connection, mutual support, and personal growth. As our company continues to grow and our workforce evolves, our commitment to IDEA means we will introduce more ERGs, creating spaces where every unique voice finds support and a sense of belonging. Our inaugural Employee Resource Groups are:
Queer
The Queer ERG welcomes all employees identifying with the Queer community. It nurtures an inclusive community, honors diverse identities, and creates a more welcoming space through engaging events and connections.
People
of Color
The People of Color ERG offers a safe space for all employees who identify as People of Color. It provides resources for learning and discussing related issues while fostering a community through workshops and cultural events.
Parents and Caregivers Support
The Parents and Caregivers Support ERG offers a safe and inclusive community for all employees who are parents, guardians, or caregivers. It's a space to connect, share, advocate, and support one another's work-life balance, while also serving as a resource liaison for company policies and benefits.
Women in Leadership
The Women in Leadership ERG is dedicated to empowering women and creating a safe space for them to develop their leadership skills and achieve their career goals. Through mentorship, networking, and professional development opportunities, this ERG strives to cultivate a community where women can thrive and support one another.
Attain Allies
The Attain Allies ERG supports all employees interested in fostering allyship. It aims to cultivate a community, offer a safe space, define and adapt allyship, and support other ERGs.
Attain Partners' Inclusive Growth Promise
Our IDEA Program is a testament to our commitment to creating an environment where your growth is supported, your unique voice is valued, and your journey with us is one of purpose and progress. Our focus on IDEA creates a workplace where you can thrive, your individuality is celebrated, and you have opportunities for growth and advancement.
At Attain Partners, we actively acknowledge and appreciate the importance of creating an environment in which all team members feel valued, included, and empowered to do great work and share ideas. If you're interested in growing your career with a company that cares deeply about inclusion, diversity, equity, and allyship, explore our open roles.
About the Author
Jenifer Parker is a dedicated Human Resources professional and IDEA Program Chair at Attain Partners, driving Diversity, Equity, and Inclusion initiatives. With a passion for inclusion and allyship, Jenifer excels in helping organizations craft and implement their DEI strategies. She holds a professional certificate in Diversity and Inclusion from Cornell University and a Bachelor of Arts from Wake Forest University. Her vision is to create a world where HR and DEI are thoughtfully designed to foster inclusive environments, empowering all individuals to thrive.
Be the First to Know
Subscribe to our monthly Pulse newsletter
to be the first to hear about new blog posts