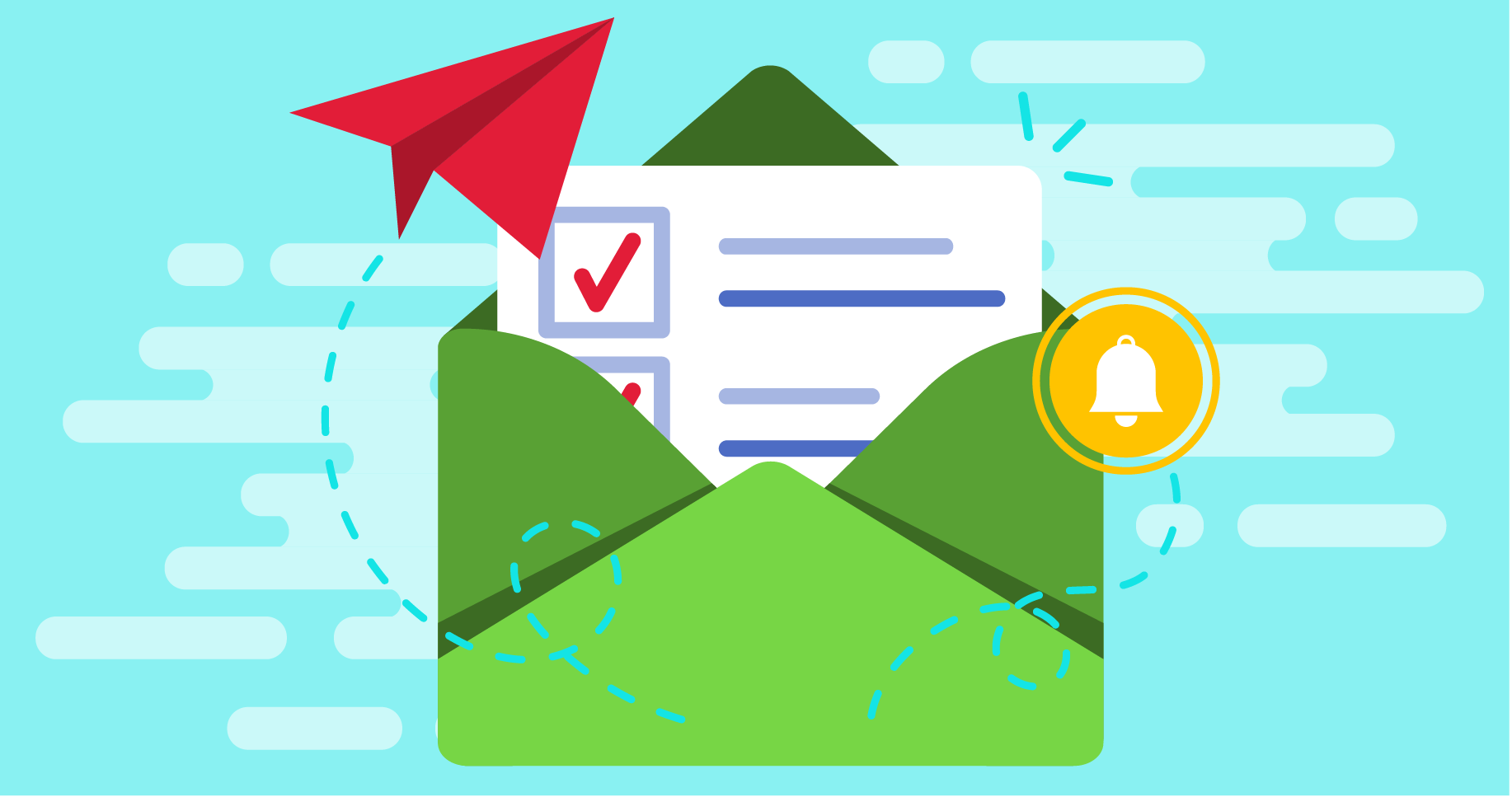 Leveraging the power of Marketing Cloud, Attain Partners Designs Breakthrough Preference Center for The WNET Group
The WNET Group (WNET) engaged Attain Partners to custom-build an advanced email preference center that would consolidate email preferences for WNET's six business units within one platform for the first time. The new Preference Center allows for audience self-segmentation, encouraging continued engagement with their viewers, and empowering their constituents with the ability to update their preferences, identify interest areas, and personalize their media experience. As a result of this work, WNET has seen a 25% increase in its email list, illustrating an immediate ROI on this investment.
Catering to The WNET Group's Expanding Audience
WNET creates inspiring media content and meaningful experiences for diverse audiences nationwide. As the nonprofit parent company of a varied family of brands, WNET brings arts, culture, education, news, documentaries, entertainment, and DIY programming to more than five million viewers each month.
Over the years, media viewership habits have continued to evolve, and audiences are now accustomed to increasingly curated experiences that align with their personal preferences and interests. With an ever-growing number of options and a barrage of emails in their inboxes, today's consumers desire meaningful and customized content from providers they can trust.
With the changing media landscape and the inability to rely on traditional tracking tools and methods, how can organizations restructure and find the right tools to take them into the future?
The WNET team started the process four years ago by launching the Digital Marketing and Fundraising function, following the hiring of Vanessa Wise to lead Development at WNET. Vanessa recognized the importance of investing in digital marketing and fundraising and hired a senior director to oversee that function, while also including digital fundraising as a pillar in a newly crafted Development strategy for the organization. With the hiring of Todd Whitley in this role, further investments in the digital program were approved including a move to a more digitally focused direct response agency. In two years, the digital program expanded dramatically. It was clear early on that the current platform in place for email marketing was not able to serve their growing enterprise email needs. In fact, while the email volume increased, the organization's ability to increase its email list size plateaued, making the move to a new email marketing platform critical. Increasing email lists require even more attention to ensuring that preferences, permissions, and interests are captured and honored. A new enterprise platform for sending emails can provide an opportunity to improve the customer experience for internal staff and constituents alike.
Envisioning a Superior Content Experience
In dedication to its mission, The WNET Group is committed to growing with the changing needs of the media industry, embracing new and emerging avenues beyond broadcast television. The new email marketing and engagement platform through Salesforce Marketing Cloud is a key tool in WNET's move to embrace and extend digital distribution, moving beyond the concept of a time and location-based channel. Constituents now have more ways to engage with WNET's programming than ever before.
To empower viewers and provide thoughtful guidance on navigating all it has to offer, WNET engaged Attain Partners to actualize an email preference center that would function across six business units with five revenue streams while allowing users to easily navigate among them.
WNET wanted users to be able to easily choose what communication to receive while also being able to opt-out of fundraising communications at just the right time. Prior solutions forced both the business and constituents into an all-or-nothing approach, not allowing any nuance in the communication across the four different email communication tracks—institutional messaging, e-newsletter, fundraising appeals, and interest area announcements. In addition to this enhanced functionality, they sought to align the look and feel of the new preference page with their branded webpages.
Delivering an Innovative Email Preference Solution
Knowing the important why behind this project—to improve the subscriber experience for WNET constituents and increase brand loyalty—Attain Partners employed innovative solutions powered by Salesforce to take the guesswork out of audience segmentation. Our customized solution enables WNET subscribers to tailor the content of the emails they receive regarding the organization's programming.
To accomplish this, our team of experts designed and implemented a tailored collection of six email preference centers to allow WNET constituents to join or unsubscribe from various email segmentation lists. Additionally, we added functionality to allow users to select their interests—and to easily move between those six preference centers and five different revenue programs. Furthermore, each preference center page was designed to keep track of constituent information on each click, collecting comprehensive data while delivering a seamless user experience.
Attain Partners identified that WNET required unique capabilities to streamline its business operations. We designed and implemented each preference center to:
Read and write data from both the Marketing Cloud and the Sales Cloud, where Sales Cloud is the platform of record for WNET's donors and Marketing Cloud is the platform of record to convert digital prospects (event contacts and subscribers) into donors
Create a new method to gather Interest from constituents that align with the strategic content areas of the organization
Reflect preference changes upon page load and in real-time
Allow for teams to update preference center styling using existing processes. The interests, preferences, and data to support the options are housed in Marketing Cloud, but the CSS styling, header, footer, and pages themselves are hosted directly on the wnet.org servers
Hide or display various fields and data based on the member's relationship with WNET
Update contact information and WNET relationship status within Salesforce
Feature dynamic copywriting that recognizes the status of each constituent at every point in their relationship lifecycle. For example,
A new digital prospect visits the "Email Subscription Center":
A returning constituent comes to the "Email Preference Center":
An unsubscribed constituent:
Results that Make an Impact
Although both the preference center and the new email platforms are just getting started, the WNET Group can report a 25% increase in email list growth realized within the first quarter of the platform launch (and ahead of a complete migration to the platform). This speaks to the benefit of a comprehensive Subscription/Preference Center approach.
Aaron Beatty, Director of Digital Engagement at Attain Partners and a frequent speaker on the topic of preference centers stated, "Human-Centered design is at the core of our digital engagement approach. When it comes to preference centers, we understand that there is both an internal and an external customer. We want to design the page and the technology behind the scenes so that they are as easy to use and understand for the internal staff as they are for the constituents who are trying to ensure they're receiving the right message at the right time. We take pride in our approach that handles all of the sophisticated back end, leaving you with a solution that will be easy to maintain, to change, and to measure. That's not an easy balance to make—but we have created an approach that we can replicate time and time again."
Our final solution offered a bespoke preference center with many more enhancements than were originally scoped while still delivering within the original budget. As a result of Attain Partners' work with WNET, about 85% of subscribers are using the new preference page to change preferences and add interests, instead of just unsubscribing. The preference center also doubles as a subscription center, allowing net-new subscribers to sign up for their favorite newsletters and interests. This is a huge improvement for the organization and has also been a contributing factor to increasing revenue.
Further, Attain Partners designed this solution to remove all manual updates from the WNET Group teams, resulting in operational efficiencies, smarter segmentation, and greater personalization. Over time, the retention of those who can now modify their subscription preferences will increase the marketing list size of WNET as well as enhance revenue analysis over time.
"It's the 25% increase in our email list that speaks to an immediate ROI on this investment and hints at where we can go from here," said Todd Whitley, Senior Director, Digital Marketing and Fundraising at WNET.
Attain Partners – Salesforce and Marketing Cloud Experts
No matter if your organization is beginning its Salesforce journey or 10+ years into development, we are here to help you achieve your goals. To learn more, check out our Salesforce Digital Engagement team, our Salesforce innovation services, and read case studies about our work. Contact Attain Partners today to learn how we can help you achieve your goals by harnessing the power of Salesforce. Explore blog posts from Attain Partners' Salesforce team.