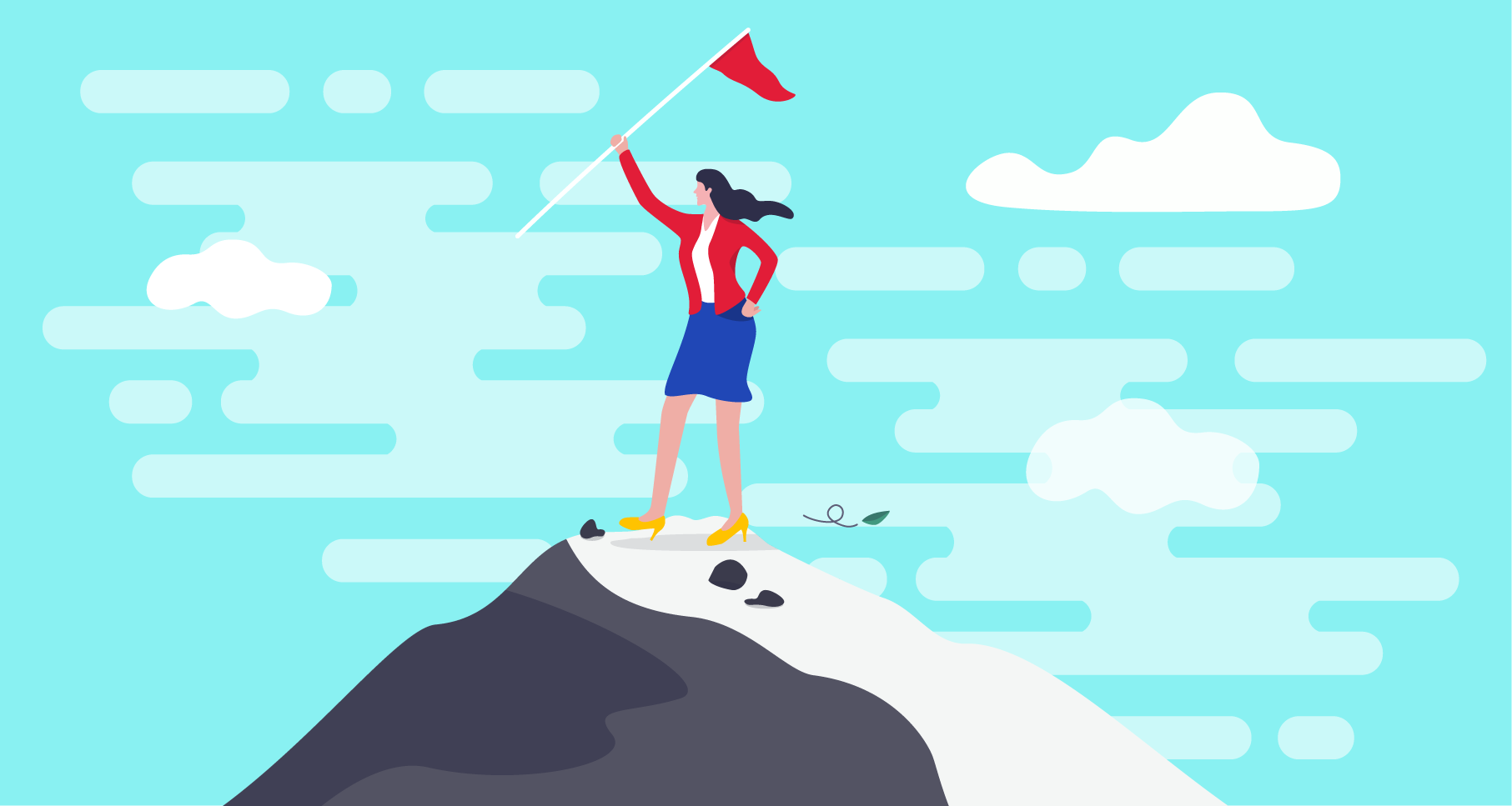 We are thrilled to announce that Attain Partners achieved the esteemed Salesforce Summit Partner status, the highest possible tier of Salesforce partnership, on December 1, 2022. Every day, we leverage Salesforce to support nonprofit, education, healthcare, and government organizations drive innovation and digital transformation. We are proud to attain the acclaimed Summit status, which comes at the end of an already-incredible year during which we were named the 2022 Salesforce.org Consulting Partner of the Year – Education. Attain Partners is also a proud Salesforce Equality Partner.
To earn the prestigious distinction of Summit Partner, we were evaluated by Salesforce across their four pillars of partner excellence:
Customer Success
Innovation
Growth
Leadership in Equality and Sustainable Development
Attain Partners received a perfect score in Leadership in Equality and Sustainable Development as a result of our commitment as a Salesforce Sustainable Development Goal (SDG) Organization to influence education to create a sustainable world. We actively work to positively impact the education landscape by reducing technology friction, improving efficiencies, and supporting data-driven decision-making. We also champion DEI work internally at Attain Partners and with clients, including DC Public Schools, where we're helping to advance diversity in teacher recruitment.
"Our leading-edge team goes above and beyond to execute with discipline and deliver measurable results, shaping a better world for our constituents and the communities in which we live and work. I'm extremely proud of our Summit Partner achievement and our strong relationship with Salesforce. Together, we are changing the world, creating impactful results that propel our clients forward to realize their missions."
— Greg Baroni, Founder and CEO, Attain Partners
Previously, Attain Partners was named a Salesforce.org Equality Partner in recognition of our ongoing commitment to promoting an active diversity plan, corporate philanthropy to support nonprofits, workforce equality trainings, and a pledge to work with talent alliance groups to maintain a diverse workforce.
A Year of Salesforce Success
2022 has been an incredible year of innovation and growth for both our team and our clients. Attain Partners has more than doubled our team in the past 20 months, enabling us to Team for Speed more than ever before. We have continued our impactful work with established customers, helping build more sophisticated Salesforce-based solutions, as well as embarked on digital transformation projects with many new clients.
University of Baltimore
This year, we implemented Salesforce Student Success Hub (SSH) at the University of Baltimore (UBalt) to dramatically increase engagement between the University's academic advisers and students. This new Salesforce solution successfully facilitates communication between students and advisers and automates manual processes to allow advisers more time to interact with students.
"Before Student Success Hub, tracking communications with advisees was a chore, and notes and activities were buried deep in PeopleSoft. With Student Success Hub, our advisers can easily log emails to a student's case, and other advisers can access them without clumsy copy/paste and multi-step attachment uploads…Advisers are taking advantage of other efficiencies, such as streamlining appointment scheduling, tracking tasks and alerts, and access to real-time reports."
— Stacey Marriott, Project Manager, University of Baltimore
Fordham University
We leveraged our new Attain Partners Salesforce Student Success Hub (SSH) Accelerator at Fordham University to connect over 2,500 first-year students with 40 advisers across four colleges in just eight weeks of fast-paced work. Fordham's advisers can now view key student data and engagement summaries for data-driven advising during sessions with students.
"Attain Partners worked with our core team to understand the actual business need we are trying to achieve. They delivered a seamless digital framework of wrap-around support for our students. Together, we were one team bringing value to the business quickly and iteratively."
— Anand Padmanaban, Chief Information Officer, Fordham University
Johns Hopkins University
We helped Johns Hopkins University – Carey Business School's Executive Education program maximize data insights and reporting capabilities within its Salesforce instance to better reach constituents. We partnered with Carey's marketing team to provide guidance on best practices and Salesforce expertise, while also supplementing the work of an in-house team to expand the capabilities of the system.
The University of Chicago
Our team continues to provide Salesforce support to help improve corporate engagement at The University of Chicago – Harris School of Public Policy. We've successfully increased visibility for Hiring, Internships, Mentoring, Panel Discussions, Event Attendance, and more.
"The best part [about AttainPlus] is that it's not just one dedicated person that I can reference; there are other resources with varying levels of expertise in varying areas at Attain Partners that I really cherish because I have no other network to access those [resources] unless we had the [AttainPlus] agreement."
— Scott Schaafsma, Senior Data Manager, Information Technology, University of Chicago Harris School of Public Policy
United Negro College Fund
We implemented Salesforce solutions to update the intake process at United Negro College Fund (UNCF). We helped the team troubleshoot and rebuild intake flow and made improvements to the scholar portal with a video library, chat feeds, and a newsletter campaign.
"I was left with no one to manage the [Salesforce] system…I remembered that Attain Partners has managed services support, so I reached out and asked, 'What does that look like?' and I was presented with [an AttainPlus expert]. Love at first sight!"
— Julie Kim, Senior Director of Digital Solutions, Enterprise Technology, United Negro College Fund
The WNET Group
The Attain Partners team custom-built an advanced email preference center for The WNET Group leveraging the power of Salesforce Marketing Cloud. The new system consolidates email preferences within one platform for the first time for WNET's six business units. The new preference center encourages continued viewer engagement through audience self-segmentation and empowers constituents with the ability to update their preferences, identify interest areas, and personalize their media experience.
"It's the 25% increase in our email list that speaks to an immediate ROI on this investment and hints at where we can go from here."
— Todd Whitley, Senior Director, Digital Marketing and Fundraising, The WNET Group
Fine Arts Museums of San Francisco
When the Fine Arts Museums of San Francisco (FAMSF) lacked trust in their Salesforce instance and had no in-house Salesforce Administrator to help, we stepped in to restore confidence in their Salesforce system and the data it provides.
The Attain Partners team analyzed every field on their accounts, contacts, and organizations; explored the impact of those fields and how often they're used; and ultimately performed a page layout cleanup. We successfully cleaned their Salesforce data, enabling the FAMSF team to understand, trust, and manage their system to allow them to better serve and connect with their constituents with confidence.
"In the past year, I have really enjoyed working with Attain Partners' new Managed Services team. We don't have an in-house Salesforce Administrator, so it's comforting to know that when something goes wrong, or there are new updates that might interfere with our environment, I can call my Managed Services team and trust that they are on top of things. They've also become very familiar with our Salesforce environment and have made numerous recommendations for improvements and making our system more efficient. Plus, they are fun to work with!"
— Andrea Sáenz, Director of Data Information Services, Fine Arts Museums of San Francisco
Music Will
Much like FAMSF, when Music Will (formerly Little Kids Rock) found itself without a Salesforce Administrator this year, Attain Partners stepped in during the interim to support and maintain the organization's Salesforce instance. We worked to ensure goals were manageable and sustainable for the new Salesforce Administrator.
We successfully improved the team's Salesforce reporting system, making it easy to extract insights and quickly share real-time information with donors to ensure fundraising is fully aligned with their programs. We also streamlined programming interactions to simplify teacher training enrollment, update student engagement processes, and enable teacher participation in fundraising campaigns
University of Virginia
As we enter the new year, we will continue our work with nonprofits, healthcare, government, and education clients, including the University of Virginia Darden School Foundation. We are working with the School's Executive Education and Lifelong Learning program to unify the seller experience and increase sales velocity while helping the institution prepare growth-minded leaders to thrive in the context of perpetual change.
Thank You for Helping Us Achieve Summit Status
We are grateful to work with Salesforce, an inspiring company whose priorities and commitments align very closely with our own—to innovate, have integrity, deliver excellence, and foster a commitment-building community.
"As a Salesforce partner dedicated to the nonprofit and education sectors, reaching Summit Partner status is truly remarkable. Our daily commitment to The Attain Way fuels the work we do with all our amazing clients and is the reason we achieved Summit status. We will continue to drive innovation and growth to achieve even greater success and advance our clients' missions in 2023. I'm truly grateful to the entire Attain Partners team for all of our efforts and to Salesforce for this prestigious placement."
— Susan Tobes, Senior Director of Strategic Growth, Attain Partners
Thank you to every member of our brilliant team and each client that has helped us reach this esteemed position. In 2022 alone, we achieved Summit status, earned perfect scores in Leadership in Equality and Sustainable Development, and were named the 2022 Salesforce.org Consulting Partner of the Year – Education. We look forward to helping more organizations leverage the power of Salesforce to attain insanely great results in 2023!
Explore our Salesforce offerings here.
Be the First to Know
Subscribe to our monthly Pulse newsletter
to be the first to hear about new blog posts